Filled with conditioning agents
Feels great on any skin
Formulated with antioxidants and ingredients to prevent premature ageing.
Formulated & designed by professional makeup artists.
Start your journey to a flawless everyday look
Discover the palette best suited to your specific needs and the perfect makeup shades to enhance your unique combination of hair, skin and eyes.
What our customers are saying
The reviews are in

"My skin is extremely sensitive and I often have flare ups of rosacea. These products have not caused any irritation with my skin, if anything I think my skin is a lot happier! Highly recommend this makeup, especially if you have sensitive skin like me"
Stephanie

"The coverage… so little goes a long way and so easy to apply, even for an amateur like me. I used to to bring a bag of makeup and my brushes when I travelled but with TUK, it leaves space in my bag for an extra pair of shoes!"
Kristina

"As a former makeup artist I cant believe the blend-ability and pigment payoff. Touching up is easy because all the colours just work - no duds! I'm hooked on T.U.K now. And the brushes are the real deal"
Lola

"This product is a game changer! My morning makeup takes no more than 3 minutes now thanks to my T.U.K. I love how it looks, and feels, on my skin and it is so simple to use and compact so I can have with me 24/7 for touch ups. 100% recommend"
Linda

"Never leave home without it! During the summer months the pigmentation on my face becomes unbalanced. My TUK ensures I can balance it out and maintain a fresh face on the go as my day progresses from work meetings to evening events. It's so compact and practical. I simply couldn't live without it"
Brooke
Before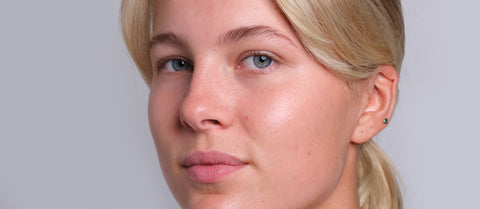 After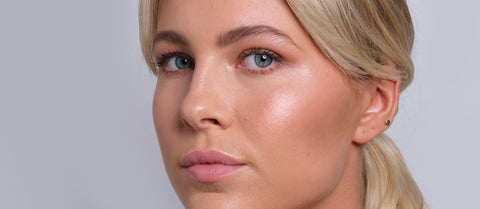 Founded in Australia by two makeup artists
We wanted to celebrate the natural beauty of every woman and create quality, innovative products that could be used no matter her complexion, age or level of makeup experience.
Formulated to be skin friendly
With conditioning agents, antioxidants and ingredients to prevent premature ageing, our makeup fills lines and wrinkles to ensure long-lasting smooth skin (even on-the-go). Everything we do is cruelty-free and vegan, besides the lip balm that features natural beeswax.
Book a colour match consultation with a makeup artist
Unsure of your perfect colour match? Need some tips from a makeup artist? Rethink your makeup routine from the comfort of your own home with a personalised one-to-one appointment with one of our makeup artists.
Touch Up Kit
Share your photos with us @t.u.k.makeup