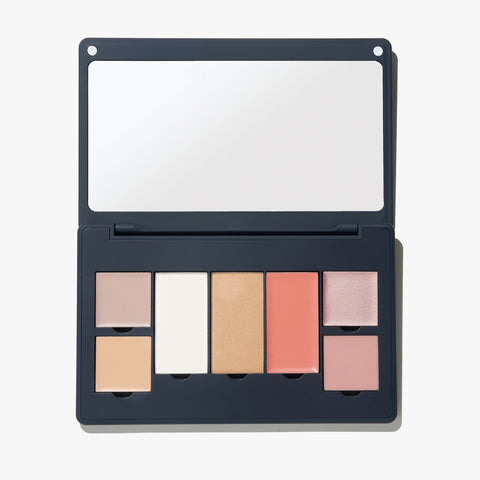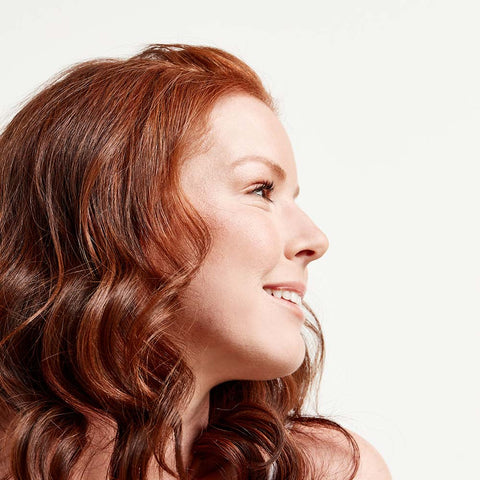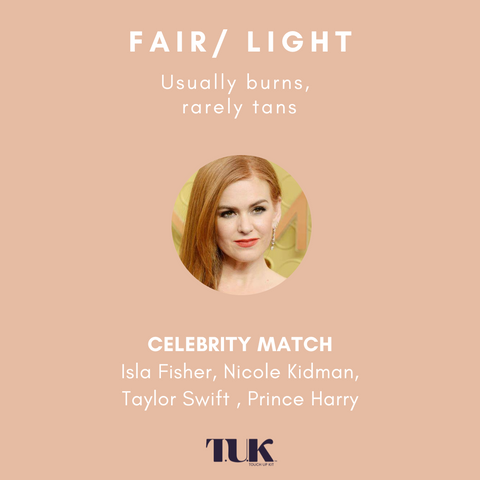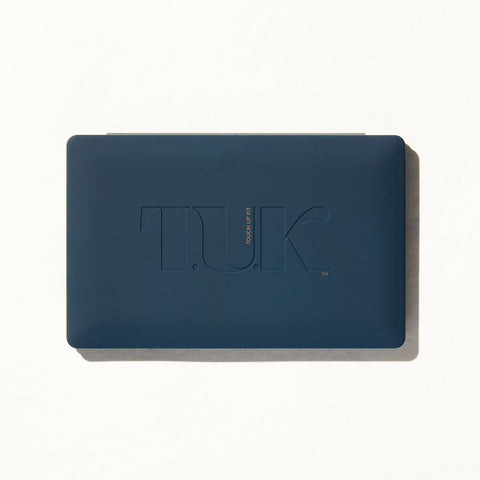 Preset Palette – Fair/Light
Our Fair/ Light palette is for anyone who describes their skin as having porcelain, vanilla, cream or ivory hues.
Complexion Creams – Tokyo + Soho
Bronzer – Capri
Set & Refresh – Aspen
Cream Highlighter – Airlie
Lip Balm – Sunnyside
Multi Cream – Maui
Details
Features and benefits
– Vegan and Cruelty Free
– Medium-Full coverage
– Long lasting– Nourishing
– Natural finish
– Suited to all skin types
– Formulated in Australia
How to use
Using either the Complexion Brush or your fingertips, apply small amounts to the skin and blend. Build small amounts at a time until desired coverage is reached.
For areas such as pigmentation, redness & blemishes, continue to build Complexion Cream alone or with use with your favourite foundation.
Pair it with the Set & Refresh to prevent creases and achieve a soft-focus finish.
Ingredients
Coco-caprylate/caprate penetrates the skin and has the ability to help skin repair itself, leaving the skin incredibly soft. It is a vegetable ingredient obtained from coconut.
Microcrystalline Wax adds texture, improves consistency and prevents the skin from sweating. It is a high-melt temperature paraffin and provides flexibility and elasticity.
Synthetic Wax Binds and stabilises products and enhances product texture. It is a wax derived from a mixture of various oils.
Synthetic fluorphlogopite enhances skin tone and thickens cosmetic products. It is a synthetic mineral material.
Mica brings shimmer and shine. It has a natural luster and can be milled into a fine powder. It is a naturally produced product.
Phenoxyethanol (PE) aids in preserving cosmetic products and preventing the growth of fungi and bacteria. It is a preservative found naturally in green tea and chicory and is a nature identical chemical, safer than parabens.
Isopropyl titanium triisostearate forms a coating that helps to disperse pigments. It is a synthetic ingredient used as a surface treatment.
Disteardimonium Hectorite Provides a smooth, silky feel and is used to thicken products. It is a type of organic clay used in cosmetics to enhance texture.
Aluminium hydroxide works as a buffering agent, corrosion inhibitor and pH adjuster. It provides anti-caking support to cosmetic products.
Caprylyl glycol works to hydrate the skin, attracting and retaining moisture. It is an alcohol derived from caprylic acid, which is found naturally in coconut and other oils.
Ethylhexylglycerin Benefits the appearance of skin and is used for its skin-conditioning and antimicrobial properties. It is derived from vegetable glycerin and is a far safer alternative to parabens.
Iron oxide helps to tint cosmetic products and protect the skin. They are compounds composed of iron and oxygen and are non-toxic, non-allergenic and extremely safe to use.
Titanium dioxide (TiO2) is used as a UV filter, blemish hider or skin-brightener and is a naturally-occurring mineral found in the earth's crust.




It all starts with the Complexion Cream
Multi-cream onto cheeks
Bronze to accentuate contour
Finish with brows & highlighter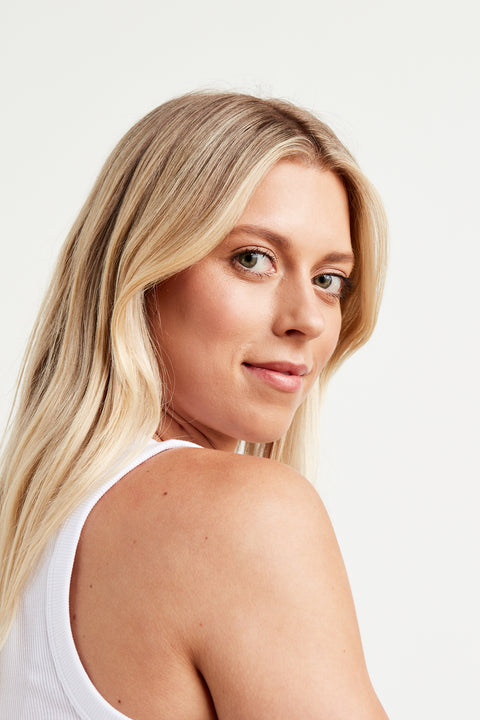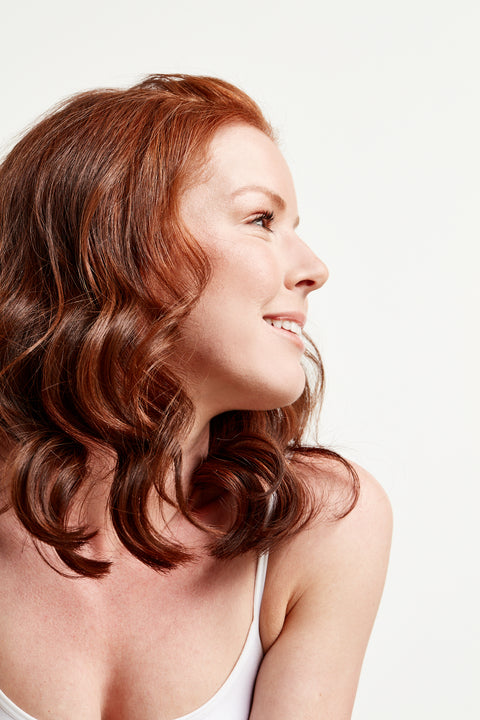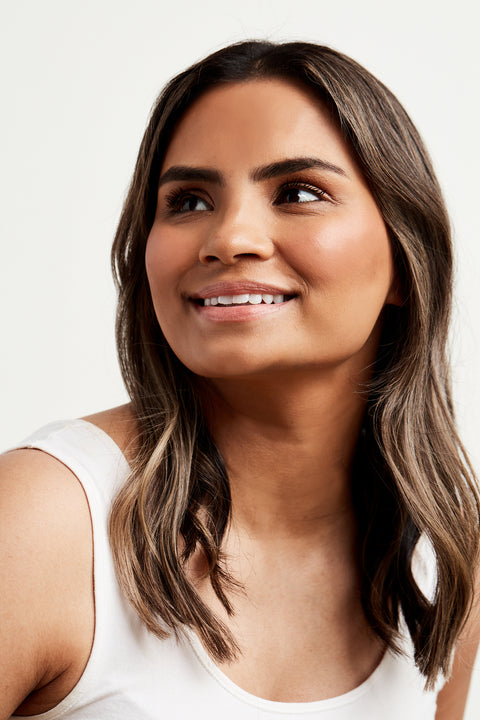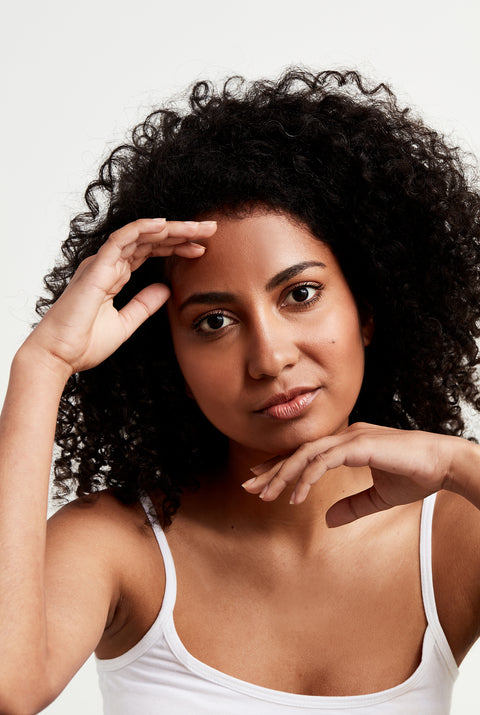 Confidence-boosting makeup
Perfect for on-the-go, our makeup is designed to enhance your natural look. With the palette you have the tools to simply touch up, or do your entire face.
Unique slimline palette
No bigger than an iPhone, the Touch Up Kit replaces an entire makeup bag with one case that you can take literally anywhere.
Sustainable and refillable
Made with the planet in mind. We believe there's far too much wastage in our industry, which is our reason for being. Buy one palette once, and it'll last you a lifetime.
Write some useful information about your shipping details
Link to your shipping policy.
Let your customers know if you offer free delivery for certain types of orders
Link to your offers page.
Calendula Officinalis Flower Water
Show customers how much time they have for testing your products
Link to your returns policy.
Write a complete answer to the most frequent questions that your customers might have, such as important product information, shipping policies, payment issues or returns.
Calendula Officinalis Flower Extract
Write a complete answer to the most frequent questions that your customers might have, such as important product information, shipping policies, payment issues or returns.